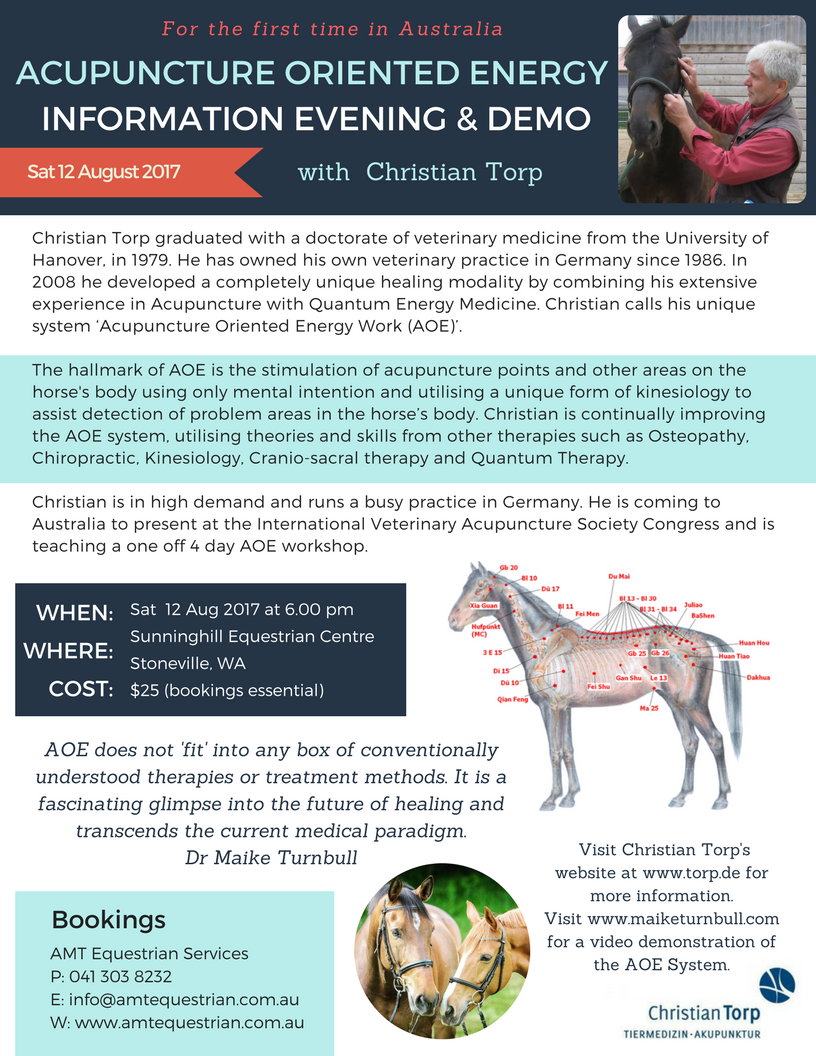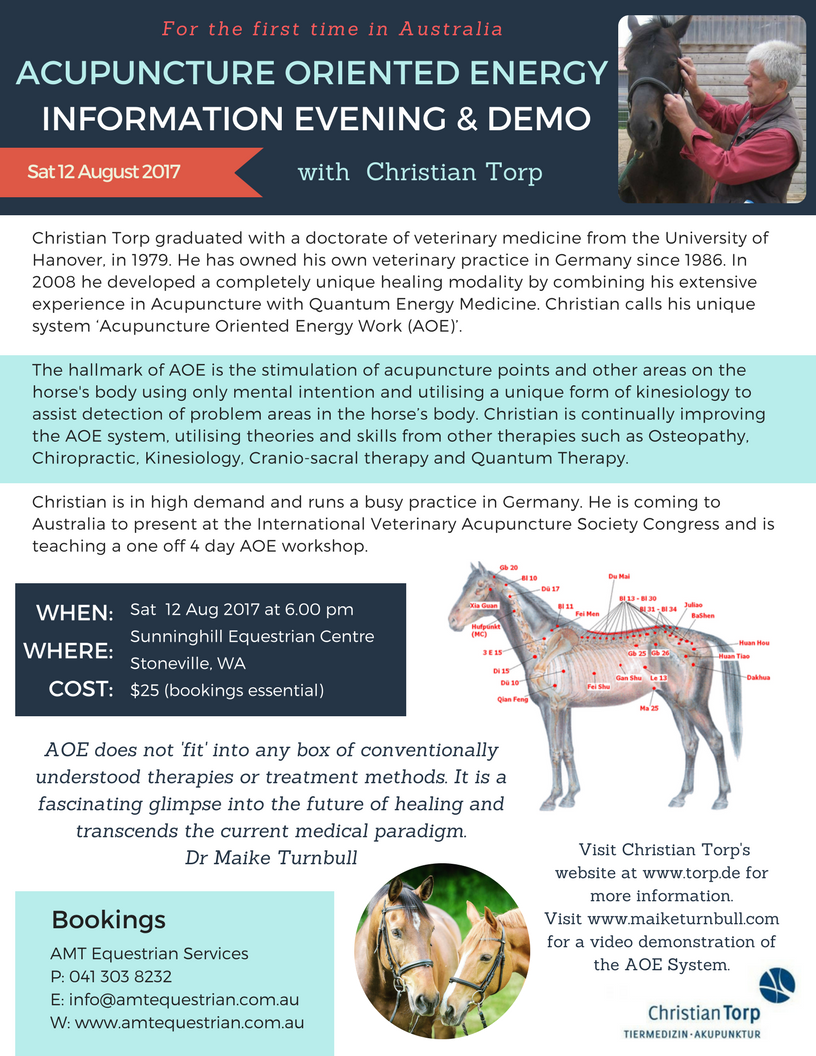 Join me for an evening with Christian Torp, a true pioneer for the future of healing. Christian will be presenting a lecture and information about his unique treatment method – Acupuncture Oriented Energy Work (AOE) and will demonstrate the technique on horses during the evening.
Christian Torp graduated with a doctorate of veterinary medicine from the University of Hanover, Germany in 1979. He has owned his own veterinary practice in Germany since 1986 and qualified in acupuncture in 1996. Christian has practiced acupuncture exclusively since 1999 and since 2009 has not used needles, practicing and refining AOE. The best way to describe AOE is a marriage of traditional Chinese Veterinary Medicine (acupuncture) and Quantum Energy Medicine.
For more info about Christian and AOE see here.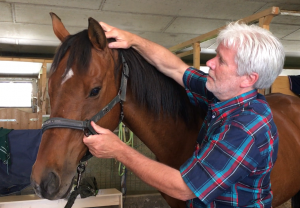 The evening will be held at Sunninghill Equestrian Centre on Saturday evening 12 August 2017 starting at 6.00pm and concluding at approximately 9.00pm.
Seats are limited and bookings are essential (there will be no tickets at the door).
Tickets: $25.00